Hey little dancer. Healing songs for the inner child
2019
CD "Hey little dancer. Healing songs for the inner child", 2019 from LUNA Y SOL
Fine folk songs with bluesy aspects up to gentle mantras and inspiring free dancer songs, all together with one intention: to heal the inner child in us and to make peace again with all the disappointed, sad and lost parts of our souls.
Listen to the voice of your heart, is the message, because only on this path you will find again your very own dance, follow your dreams and live your true rhythm in order to be completely happy!
The folky- bluesy guitar of Patricia del Mar, the brazilian solo guitar of Oscar Maquieira an the latin american percussion (bongos, congas & bombo) of Andreas Maximilian accompany the deeply touching voice of the singer- songwriter.
Luna y Sol's new album will surprise you with 10 new, previously unreleased songs from Patricia del Mar.
www.lunaysol.at ARCOIRIS RECORDS AUSTRIA 
YouTube:patriciadelmar@kristallsängerin Facebook: luna y sol@arcoirisrecords.at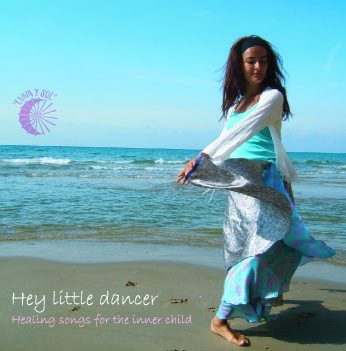 1.  Hey little dancer
2.  Remember Grandmother`s garden
3.  I love my life
4.  Ich bin das Leben
5.  No llores mi niño no llores
6.  Child in me
7.  Frei wie das Leben
8.  I am able to sing
9.  Let us dance our lives (5 R)
10. Du bist geliebt & gesegnet
57:37 min
---
"LICHTWALD" is called the new album from Luna y Sol.
The two musicians from Tyrol, Patricia del Mar and Andreas Maximilian, keep their original vision of bringing light and beauty into this world even in their 11th CD. All of their ten news songs are played on real and authentic instruments. With guitars, blues harp and indian flutes, with congas, darabuka and berimbao are interpreted the new soulful songs from Patricia del Mar who sings in german and english.
The songs are telling about the magical beauty of Mother Earth, about powerful trees and holy places.
Pleasant spiritual world music good for dreaming, dancing and enjoying it.
Some audio examples and further information about the creative work of Patricia and Andreas you can get in the webpage www.lunaysol.at or at the youtube channel patriciadelmar@kristallsängerin.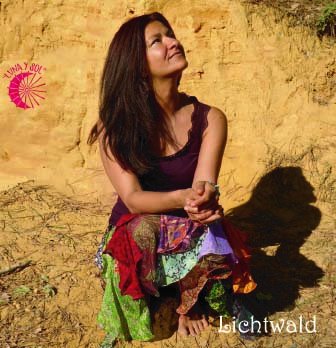 1.  Zedernwald
2.  Tochter der Ixchel
3.  Himmelsglanz & Sternenduft
4.  Saintes Maries de la Mer
5.  Message from a tree
6.  Frühlingswald
7.  Wellenklang
8.  Birkentanz
9.  Les cigales
10. Spirits & Voices
56:56 min
---
Healing sounds, powerful Mantras and fine vibrations for YOU on the new CD from Luna y Sol "AUM".
After more than 20 years playing, singing and recording new spiritual music and also Sanskrit - Mantras it is now the proper time to dedicate also our 10th album to these beautiful Mantras.
The CD "Gayatri" and CD "AUM" are belonging together just like Shiva and Parvati, like Yin and Yang... and we are very happy how beautiful they both have become!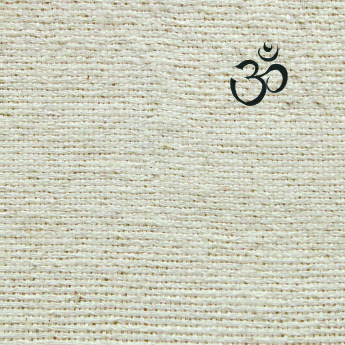 1. Om Dum Durgayai Namaha  
2. Gopala  
3. Mata Jagadamba  
4. Jay Ambe  
5. Aum  
6. Anandamayi Ma 
7. Om Mani Padme Hum  
8. Om Namah Shivaya  
9. Om Shri Chandraya Namaha   
70:30 min
---
Songs in dedication to the beauty of the world. Songs in dedication to God.
The melodies of Patricia's crystal clear voice doing their round-dance with the great variety of rhythms of Andreas' percussion, embedded in the floating sounds of harmonium and shruti.
Gayatri is the mother of all the Mantras, the mother of the Vedas and the destroyer of all the sins. There is nothing more purifying in Heaven or on Earth than the Gayatri.
In all the 20 years that Patricia and Andreas have been singing, playing and recording their own spiritual songs, also traditional Sanskrit- Mantras have always been an important part of their concerts and singing- circles.
Now it is time do dedicate the 9th album of LUNA Y SOL to some of those very beautiful Mantras.
Listen, enjoy and sing with us!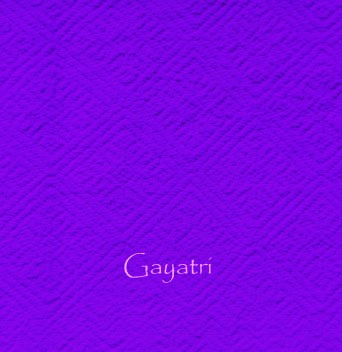 1   Om Sarasvatiyai Om
2   Om Gum Ganapatayai Namaha
3   Krishna Govinda Gopala
4   Gayatri Mantra
5   Devi Devi Devi
6   Om Shri Maha Lakshmiyai Swaha
7   Sita Ram
8   Shante Prashante
9   Rajate
69:39 min
---
To be a woman in Europe and Latin America; the progression from a little child to a young girl and though matrimony to a grown-up confident woman. The woman that re-learns to recognize other women as kindred spirits, to appreciate herself as her natural center of her own life, to wander freely and unburdened through a spring forest, to dance to the sounds of the gypsy moon and to love and protect all life on earth. From diverse cultures around the world the Goddess is cherished.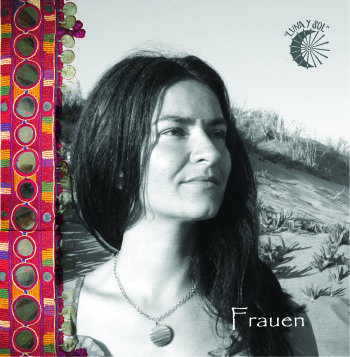 1   Irenes Garten
2   Frühlingswald
3   Ich bin Königin in meinem Reich
4   Luna Gitana
5   Zigeunermädchen
6   Schäni Mädli
7   Eure Liebe
8   Frauen
9   Maria Lodge
10  Frau mit dem dicken runden Bauch
11  Mata jagadamba
70:50 min
---
Soft healing sounds remind the soul of an inner child that followed its dream with unconditional confidence and dared to find its own dance - as a child of the sun it is home in its own center sheltered by its feeling of basic trust. In touch with the power of the earth we experience healing and transformation, we can recover our innate freedom, we can indulge in the healing power of the sea and receive the protection and blessing of the Great Mother.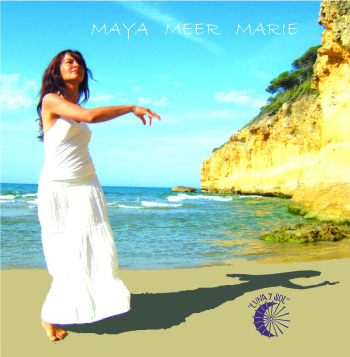 1   Siamo nati liberi
2   Heilung
3   Ich hab dich lieb
4   Mother Mary
5   Wellentanz
6   Mutter Erde
7   Kindheit
8   Donde los pinos
9   Stella maris
10  Sternenlicht
11  Vertrauen in das Leben
63:40 min
---
HIJOS DE LA TIERRA, HIJOS DE LA LUZ
2008
A great combination of european and south american folklore, involved in the new spanish compositions of Patricia del Mar. With their 6 th CD, LUNA Y SOL have now realized their dream that contains the essence of 13 years traveling in South America.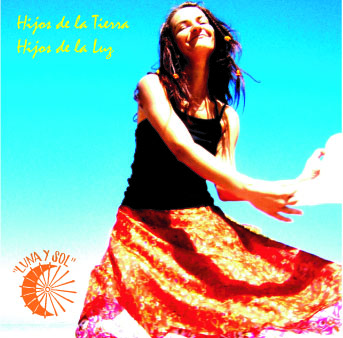 1   CANTO PARA MUJERES
2   MADRE TIERRA
3   LA PRIMAVERA
4   ANGELITO DE PURMAMARCA
5   AY SOL
6   IL MARE
7   IN DIE FERNE
8   NINA BAILARINA
9   AL OTRO LADO DEL MUNDO
10  HIJOS DEL SOL
11  SONANDO CON LA LUZ
12  LUNA LLENA
13  BENDICIÒN IRLANDESA
66:51 min
---
live recordings during concerts in Buenos Aires 2006. songs from latin america and new arranged LUNA Y SOL themes.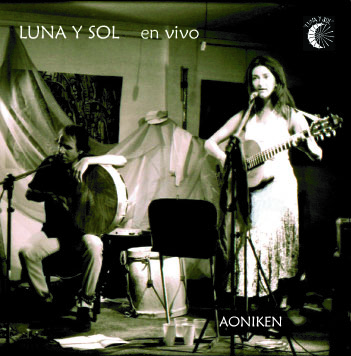 1   SAINT GERMAIN
2   SING SING
3   AGNES TANZT
4   KETRI KETRI
5   THE EARTH IS MY MOTHER
6   HEY HO
7   PLEGARIA DE UN LABRADOR
8   LA LUCE
9   FRÜHLINGSWALD
10  GRACIAS A LA VIDA
11  NOT THE DEVIL
12  LOS HERMANOS
13  TE RECUERDO AMANDA
64:20 min
---
DANCE & FLY, times are changing
2004
"Times are changing" is about personal & global transformation. In our music & lyrics we draw on new experiences made while traveling through Argentina, Hungary, India, Uruguay, Ecuador, France & Portugal. Musette, Mantra, Gipsystile & Tango invite you to dance & fly!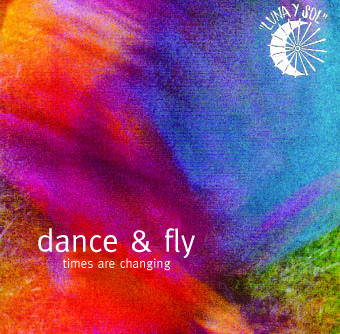 1   SKY IS CHANGING
2   TEARS TO THE MOON
3   SAINT GERMAIN
4   MÖWEN
5   TRÄGERIN DES LICHTS
6   MY FATHER WAS A FISHERMAN
7   WATER SPIRIT
8   LE BAUX
9   DANCE AND FLY
10  AGNES TANZT
56:15 min
---
THE EARTH IS MY MOTHER
2000
A tribute to the elements earth, water, air, fire & spirit. We express the indian way of thinking, the interaction of the mineral, plant & animal kingdom and mother earth in this project.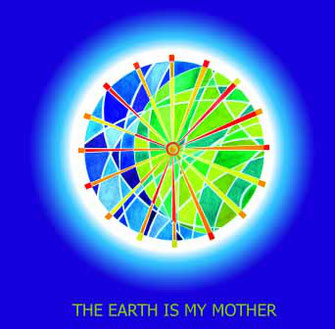 1   IL MARE
2   LA LUCE
3   FIGLI DEL SOLE
4   VÖGELCHEN
5   THE EARTH IS MY MOTHER
41:41 min
---
lyrics & new sounds define this CD`s character. A teenager & a children`s choir, the cooperation of various musicians (flute, cello, bass) add a new flavor to our folk music.
1   RICH PEOPLE
2   PAIR OF JEANS
3   FRÜHLINGSWALD
4   SALZBURG
5   FRAU MIT DEM DICKEN RUNDEN BAUCH
6   LIEBESLIED
7   EL YOPO
8   WHAT IS THE LIFE LIKE
9   LANDSTREICHER
10  KÖNIGIN DER NACHT
11  MADRE MIA
12  MA
59:28 min
---
Various journeys to Guatemala & Mexico inspired us to our first CD. During the time in Middle America we were privileged to learn about Mayan & Aztecan culture. These experiences result in a clear, natural sound that is suggestive of 60s & 70s folk music.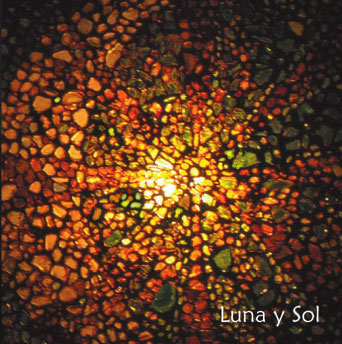 1   SING SING
2   LIVING IS EASY
3   FRAUEN LUNA
4   IRENE'S GARTEN
5   DE COLORES
6   SWEET LITTLE FRIEND
7   NOT THE DEVIL
8   AY SOL
9   LET US CELEBRATE
10  WALKING UP AND DOWN
11  EL PRESO NUMERO 9
12  MADRE TERRA
45:00 min
---